The International Coaching Federation (ICF) certification is the highest standard for professionally qualified coaches. It is also the only professional coaching credential that is recognized worldwide.
This post will guide you in getting an ICF certification to boost your coaching profession. This guide will discuss the following:
The importance of ICF certification

Eligibility and requirements to get ICT accreditation

How the application process works
Why Is It Important To Have an ICF Certification?
The International Coach Federation is the largest organization dedicated to developing the coaching business by establishing high coaching standards, maintaining a global network of highly qualified coaches, and providing independent accreditation.
The ICF accreditation is also the only one internationally recognized for professional coaching. Business and life coaches who hold an ICF coaching certification have demonstrated their knowledge, ability, and commitment to professional and ethical standards.
It provides your clients with trust that you have the coaching credentials to assist them in achieving their goals. It also permits you to be recognized as a coach all around the world.
Eligibility and Requirements
The ICF offers three levels of coach accreditation based on coaching proficiency: Associate Certified Coach, Professional Certified Coach, and Master Certified Coach. Every level has a much higher standard.
If you are a newly trained coach, your first level of certification with the ICF is Associate Certified Coach (ACC).
Level of Accreditation

Education

Experience

ACC Associate Certified Coach (ACC)

The ACC level requires 60-hour coach-specific training.

You can obtain this training through ICF-accredited and non-accredited training programs.

The type of training you received determines your Credential application path.

Coach-specific training includes either of the following:

An Accredited Coach Training Program (ACTP) education

A training program with the ICF Approved Coach Specific Training Hours (ACSTH) designation from a Continuing Coach Education (CCE) provider

ACC Credential applicants must have 100 hours of coaching experience after beginning their coach-specific coursework. 

The applicant's experience hours must have been with at least eight clients, with 25 of them being during the 18 months preceding the submission of the certification application.

At least 75 of the 100 or more coaching experience hours must be paid.

Professional Certified Coach (PCC)

The PCC level requires a total of 125 hours of coach-specific training.

PCC Credential applicants must have 500 hours of coaching experience after beginning their coach-specific coursework.

The experience hours must have been with at least 25 clients, with 50 of them being during the 18 months preceding the submission of the certification application. 

At least 450 of the 500 or more coaching experience hours must be paid.

Master Certified Coach (MCC)

Coach-specific training of 200 hours is necessary at the MCC level.

You must have 2,500 hours of mentor coaching experience to qualify for the training program.

You must have serviced at least 35 clients throughout the experience hours.

At least 2,250 of the 2,500 or more coaching experience hours must be paid.
ICF Certification Application Process
The following are the application stages to get ICF credentials.
Assess your education and experience.
Your previous education, as well as your level of experience in professional coaching, can assist you in determining which ICF Credential to pursue and which application path to take.
Make a list of all the coach-specific coursework you intend to use toward an ICF Credential. Prepare your certificate from the training program you completed, as you will need to submit a copy of this document to your credential application.
In addition, you must complete the ICF's mentor coaching record, proving your hours of coaching experience. You must keep track of your clients' names, emails, the number of hours you have guided them, and the start and end dates.
Determine your application path.
After you've gathered or prepared a record of your education and client coaching experience hours, you can take the Credential Path Survey.
The questionnaire will guide you through your education and coaching experience to determine your credential level and application path.
Your credential level and path will be revealed after the survey. Then, you will have access to the required materials for the application. 
Compile information and materials for the application.
Program Certificates
You must include a copy of the program certificate from the coach training program you have finished in your application. The certificates might be in PDF or picture formats, such as JPEG or PNG.
You may visit the Education and Training Requirements page for information on the required documentation.
Hours of Client Coaching Experience
You must indicate your overall number of Client Coaching Experience hours from the start of your coach-specific education in your application.
There are additional requirements for individuals enrolling for ACC-ASCTH, ACC-Portfolio, PCC-Level 1 / ACSTH, PCC-Portfolio, or any of the MCC application paths.
Mentor Coaching Details
In your application, you must prove that you have completed 10 hours of mentor coaching over a three-month or more extended period.
You must provide the mentor's name, email address, date of the first session, date of the last session, how many hours of mentor coaching were received, and whether or not those hours were in a group.
Recordings and Transcripts
You must submit one (1) recording with a written transcript for the ACC level.
You must submit two (2) recordings and transcripts with your application at the PCC and MCC levels.
For file requirements and more information on the assessment procedure, visit the ICF Performance Evaluation website.
Apply for a Credential.
To begin your Credential application, complete the Credential Path Survey, as outlined in Step 2.
At the end of the survey, a link to register for your Credential application will be provided below the chosen Credential level and path.
You will be requested to submit proof of your coach training and client coaching experience during the application process.
Each Credential application is extensively evaluated. Knowing the expected wait times for review before submitting your application is essential. You can see these estimations on the Credential path page.
Pay the application fees.
You must pay your Credential application in full before submitting it for review. Depending on your application fee, you can pay in two or four monthly installments.
You may choose two monthly payments for applications worth USD 300 or less. You can make two or four monthly payments for applications costing more than USD 300.
After completing payments, the review procedure will commence. The dashboard of your application allows you to monitor the status and stages of your application's assessment.
Take the ICF exam.
The exam concludes the Credential application procedure. The ICF Credentialing Exam is a tool that assesses a coach's understanding and application of the ICF definition of coaching, the ICF Core Competencies, and the ICF Code of Ethics.
Applicants who applied before July 27, 2022, at 11:59 p.m. EDT (New York) and have not previously completed the Coach Knowledge Assessment (CKA) with an ICF Credential will be required to take and pass the CKA.
ICF Examination Process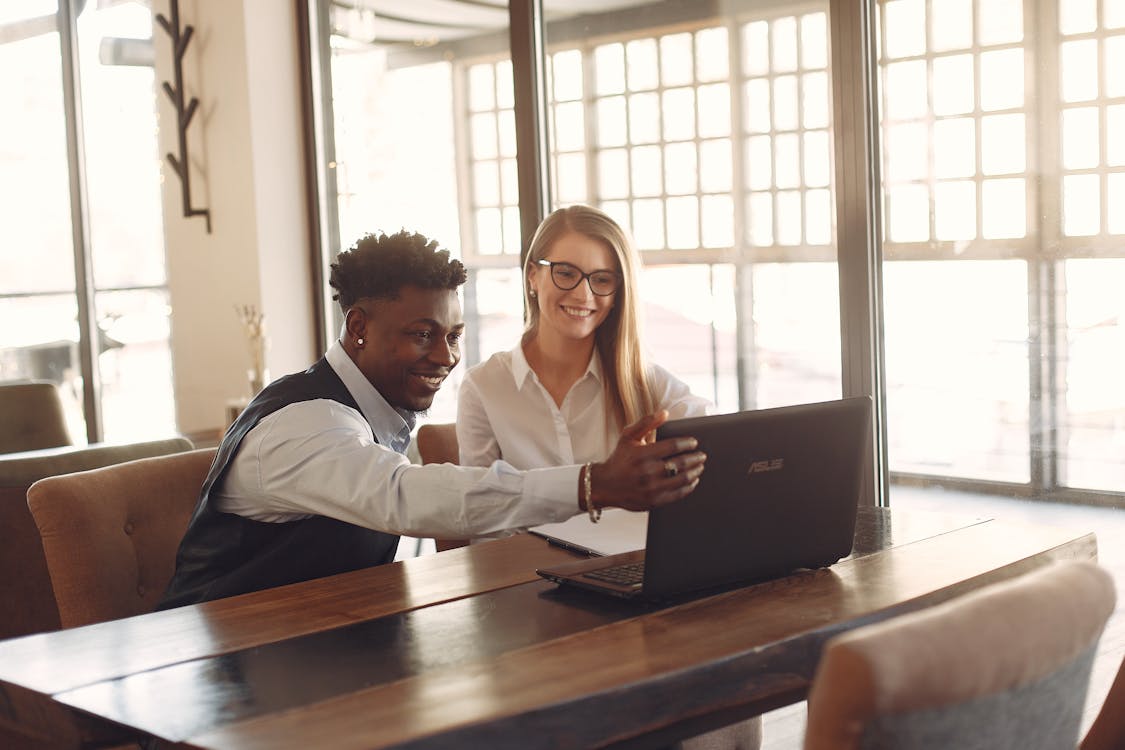 The ICF Credentialing Exam is a three-hour computer-based exam that can be taken at a testing center or remotely via Pearson's OnVUE remote proctored testing service.
The whole exam duration is divided into four sections:
Section 1:

Non-Disclosure Agreement for Candidates (untimed)

Section 2:

Introduction and Guidelines (3 minutes)

Section 3

: Exam Questions (177 minutes)
There are 81 situational judgment items on the ICF Credentialing Exam. Candidates are asked to choose the best and worst action from the options presented for each situation. The exam will provide a realistic coaching scenario and four response possibilities.
Each scenario has only one correct best action and worst action. Although more than one solution may be an acceptable response to the scenario described, candidates will only be given credit for choosing the best or worst possible option.
The ICF provides results as scaled scores. The possible scores range from 200 to 600, with a passing score of 460.
Tips to ace your ICF Credentialing Exam
Visit the ICF website, as it contains a lot of preparation information.

Review your coach training materials, including feedback notes from your mentor.

Remember to answer questions following the ICF's published rules and recommendations.

Read the questions multiple times during the exam to ensure you understand them.

If you encounter a confusing question or concerns about an unfamiliar topic, skip it and get back to it later.
Maintaining ICF Certification
Every three years, you must renew your ICF Credential. To keep your credential holder status, you must renew by the expiration date.
Sign into your ICF Profile to find out when your credentials will expire. Under "My Credentials," you'll find a link to your credential renewal application.
You may apply for renewal up to 10 months before your credential expiration date.
The credential renewal application does not allow you to upgrade to a higher-level credential.
To apply for a higher-level credential, you must first fill out an application.
Conclusion
An ICF-certified coach builds clients' trust as it proves a coach's knowledge, skill, and dedication to professional and ethical coaching standards.
Getting an accredited coach training program is a way to enhance your career as a professional coach. Boost your coaching skills and get more clients by getting an ICF certification.