Over the past year, the coaching industry has experienced significant growth. This growth in the sector presents opportunities in the market as a coach.
This article will guide you in building your own online coaching business and discuss the following topics:
Definition of coaching business

Reasons why an online coaching business is in demand

Step-by-step guide on starting a coaching business
What is Coaching Business?
A coaching business typically operates by providing clients with coaching services. The specific coaching services offered may differ based on the coach's niche or specialty.
Coaches offer skills and expertise to guide individuals in reaching their personal and professional goals. The overall process entails working with clients to help them set and achieve their goals through coaching sessions.
Why Online Coaching Businesses Are In Demand
There are several reasons why coaching businesses are popular.
Coaching provides personal and professional development support.

Coaching offers a customized approach.

Online coaching offers learning flexibility.

Coaching gives positive outcomes for clients.

Most coaching businesses focus on developing soft skills in the workplace, which are in demand nowadays.
Building a successful online business is a process that needs time and effort. You must focus on the right things instead of letting yourself be pulled in different directions.
To help you in the right direction, here are eight steps on how to start a coaching business online.
1) Identify Your Niche
You must first find your area of expertise before building your own business for coaching services. Find out your strengths, skills, and passion. Once you know these, you can decide your coaching specialty and target audience.
You may look into several life coaching niches. Whatever you decide, remember to target a low-competition market so you can quickly become a go-to expert.
How to identify your coaching niche
Determine your skills and expertise.

What topics or areas are you passionate and knowledgeable about? What are your strengths, and what do you enjoy teaching or coaching others in?

Evaluate market demand.

Is there a high demand for coaching services in that area? Are many coaches already working in that area, or is there room for new coaches?

Research your competition.

What services do other coaches in your area offer? How do they differentiate themselves? Is there a gap in the market where you can provide unique services that your competition does not?

Identify your target audience.

Who would benefit the most from your coaching services? What are their needs and preferences?

Refine your services.

Based on your research and evaluation, refine your coaching offering to align with your skills, expertise, and target audience. Create a unique and compelling coaching program that addresses the needs and goals of your ideal clients.

Test and refine.

Once you determined your niche and created your coaching program, test it with clients and solicit feedback. Use this feedback to refine and improve your services.
Importance of knowing your target market
Knowing your target market allows you to understand better your potential clients. This knowledge can help you build products or services to fulfill your client's needs.
You may build a marketing strategy to your target market's needs and tastes, making your marketing efforts more efficient and effective.
2) Develop a Business Plan
You should determine what you want to achieve with your coaching business. Create a clear and solid business plan to visualize your goals easily.
Developing a coaching business plan includes the following key components:
Executive Summary

This section should outline your coaching business plan, including your coaching niche, target audience, goals, and critical metrics for success.

Coaching Services

Describe the coaching services you will offer, including your coaching programs, pricing, and unique selling proposition.

Target Market

Identify your target market and provide a detailed description of your ideal clients, including their needs, preferences, and pain points.

Competitive Analysis

Conduct a competitive analysis to evaluate other coaching businesses in your niche.

Identify their strengths and weaknesses, and determine how your business can differentiate itself from the competition.

Marketing and Sales Strategy

Determine your marketing and sales strategy, including how to reach your target audience, promote your coaching services, and generate leads.

Financial Projections

Develop financial projections, including revenue and expense forecasts, cash flow projections, and break-even analysis.

Operations Plan

Outline the day-to-day operations of your coaching business, including how you will manage clients, deliver coaching services, and handle administrative tasks.

Management and Staffing

Describe your coaching business's management and staffing structure, including key personnel, contractors, or partnerships.

Risk Analysis

Identify potential risks and challenges that may impact the success of your coaching business and develop a plan to mitigate those risks.
How to determine your coaching fees
Determining coaching fees can be a challenging task. Here are some factors to consider on setting coaching fees:
Experience and Qualifications

Niche and Demand

Market Rates

Services Offered

Client Budget

Value Provided
The fee you charge for your coaching services should reflect the value you provide to your clients while being reasonable and competitive with market rates.
Consider experimenting with different payment structures and pricing models to determine the best pricing strategy for your coaching business.
3) Obtain Relevant Certifications
The International Coaching Federation (ICF) is the coaching industry's significant regulating body, and they establish certification criteria. Coaches can earn three levels of certification from the ICF:
Associate,

Professional, and

Master Certified Coach
Although the ICF does not provide its own training programs, it accredits coach training programs that meet the ICF's standards.
Enrolling in an ICF-accredited coach training program will help you meet the requirements for an ICF credential in the future.
Steps to become an ICF accredited coach
Becoming an ICF-accredited coach involves the following steps:
Meet the Prerequisites
Before applying for ICF accreditation, you must meet specific prerequisites, including completing a minimum of 60 hours of coach-specific training from an ICF-accredited training program and completing a minimum of 100 hours of coaching experience.
Select an ICF Accreditation Level
Determine which level of accreditation you are eligible for based on your coaching experience and training.
Submit an Application
Apply for ICF accreditation, including documentation of your coach-specific training and coaching experience.
Pass the ICF Coach Knowledge Assessment
Complete the ICF Coach Knowledge Assessment (CKA), a multiple-choice test that assesses your understanding of the ICF core competencies.
Complete a Coaching Demonstration0
Depending on the level of accreditation, you may be required to complete a coaching demonstration, where you will be observed coaching a client.
Receive ICF Accreditation
Once you have completed all the requirements for ICF accreditation, you will receive your certification as an Associate Certified Coach (ACC), Professional Certified Coach (PCC), or Master Certified Coach (MCC).
4) Build Your Online Presence
Create a unique brand that represents your coaching service business. Create a website, logo, and social media profiles appropriate for your niche and target audience.
Everything today is done online. Hence, a website is essential for your coaching business to extend your market reach.
A successful coaching business has an effective coaching website. You can build it by doing these steps:
Create a distinct brand identity and messaging.

Choose a domain name and a web hosting provider.

Design and build a website structure consistent with your brand and target demographic.

Create and distribute high-quality content that highlights your skills and services.

Use SEO-recommended practices to boost exposure and traffic.

Integrate lead capture forms and calls to action to encourage user engagement.
Social media is an excellent platform for coaches to share valuable content. It enables coaches to target specific demographics, interests, and behaviors.
You can use social media platforms like LinkedIn, Twitter, Facebook, and Instagram to develop an online presence and promote your skills.
5) Attract Clients
Attracting clients is a critical aspect of building a successful coaching business online. Some strategies you can try to get clients are listed below.
Finding your first coaching clients
Building a clientele can be difficult, especially for rookie coaches. An excellent strategy to find your first coaching clients is using your personal and professional networks, including social media.
You can also offer your services to family and friends and ask them to suggest you to others who might be interested.
Networking for coaches
Coaches can use networking to create ties with future clients and other professionals in the industry.
Connect with other instructors and possible clients by joining online communities, attending conferences and workshops, and using social media.
Creating a referral system
Developing a referral system that encourages your clients to refer their friends and colleagues can expand your coaching business. Offer a discount or a free private coaching session to clients who refer new clients to you.
6) Deliver High-Quality Coaching Services
Clients expect coaches to help them achieve their goals, provide support and guidance, and create a positive coaching experience.
Here are a few points to remember in delivering high-quality services and positive client experiences.
Develop a coaching philosophy.
Creating a coaching philosophy is a continuous process that includes the following:
Defining your coaching ideals

Identifying your coaching style and goals

Thinking about your coaching strategies, and

Reflecting on your coaching experiences.
A strong coaching philosophy helps coaches to stay grounded, consistent, and focused on their client's growth and personal development.
Establish coaching agreements.
You and your clients can set clear expectations, roles, and duties by adopting coaching agreements. This contract focuses on the coaching relationship, boundaries, and costs.
Documenting the coaching agreement guarantees that your sessions are productive, professional, and mutually beneficial.
7) Manage Your Coaching Business
Building the foundations of your own coaching business seems complicated, but the same goes for managing and maintaining the business.
Time management for coaches
As a coach, you can improve your time management skills by establishing priorities, creating a schedule, delegating tasks, and using technology tools to streamline your work.
Effective time management allows you to maximize productivity, deliver high-quality coaching services, and meet personal and professional goals.
How to manage finances as a coach
You must closely check your business expenses and cash flow as a business owner. The only method to save costs is to identify, calculate, and analyze your spending.
Poor expense management usually results in cash flow issues. You'll struggle to cover your operational bills and won't have enough money to invest in growth if you don't have a healthy cash flow.
Hire personnel like bookkeepers and accountants can help you manage your business finances.
Building a coaching team
An effective coaching team can help you expand your online coaching program and services, serve more customers, and meet your business goals.
To build a coaching team, you must create a clear strategy for attracting and retaining coaches, provide training and support to help them thrive, and foster a positive work culture.
8) Scale Your Coaching Business
Scaling your online coaching business involves:
Expanding your coaching services,

Reaching more clients, and

Increasing your revenue while maintaining the quality of your coaching services.
Expanding your business beyond coaching
Aside from one-on-one coaching, you can look at other ways to grow your business.
You can develop passive income streams by creating digital products such as books, courses, and webinars.
You can also give group coaching programs and memberships that provide customers continuous support and resources.
Building a coaching empire
This entails establishing a profitable coaching business that can generate income and service customers on a wide scale.
You may use technology and hire support staff to help you improve your business processes and serve more clients.
Conclusion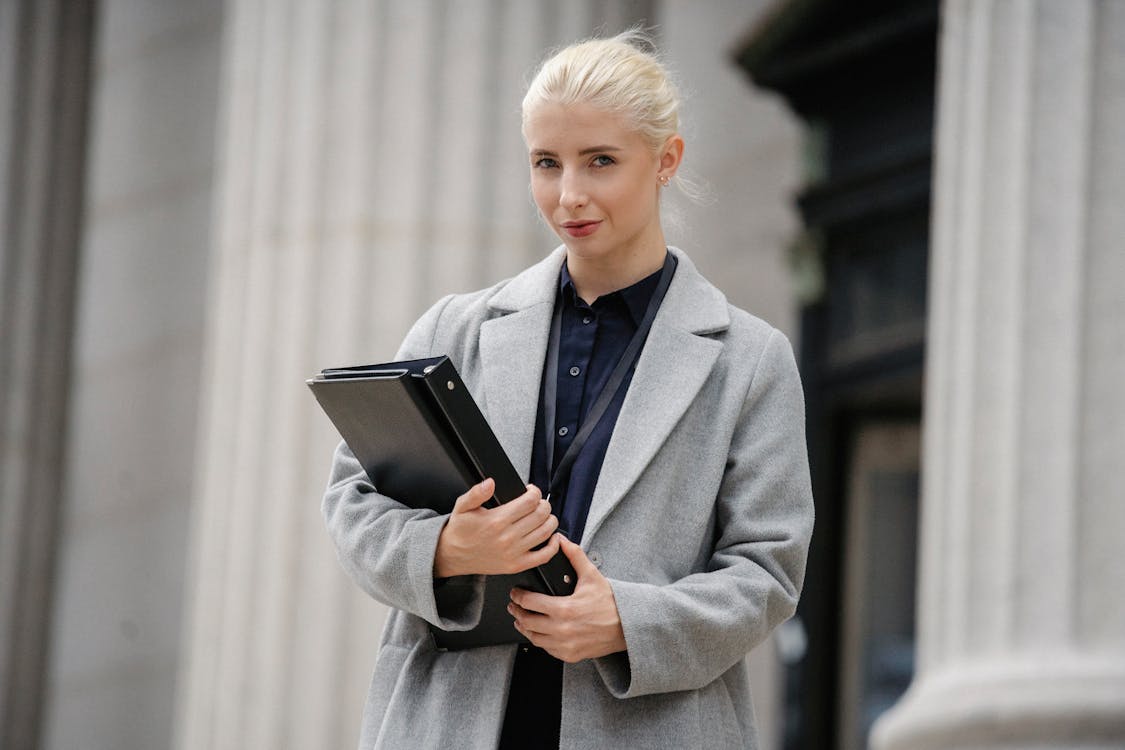 Building a coaching business requires skills, knowledge, and passion for coaching.
To build a successful coaching business, coaches must identify their niche, develop a clear business plan, acquire certifications, create an online presence, attract the right audience, and deliver high-quality coaching services.
Building a coaching business requires a growth mindset, a willingness to take risks, and a commitment to providing high-quality coaching services to clients. If you are ready to start your own coaching journey, make an appointment with us today.